Barcelona, 14 February 2017. The Director for International Cooperation at the Directorate-General for Research and Innovation of the European Commission, Cristina Russo, visited the UfM Secretariat today. Cristina Russo held talks with the UfM Secretary General, Fathallah Sijilmassi, on Euro-Mediterranean cooperation in the field of research and innovation. They decided to strengthen cooperation in a strategic sector of high priority for the European Union and the UfM.
This visit was also a chance for Ms Russo to meet several representatives of the UfM Secretariat and exchange views on ongoing and future activities related to business development, energy and climate action, water and the environment which include research and innovation.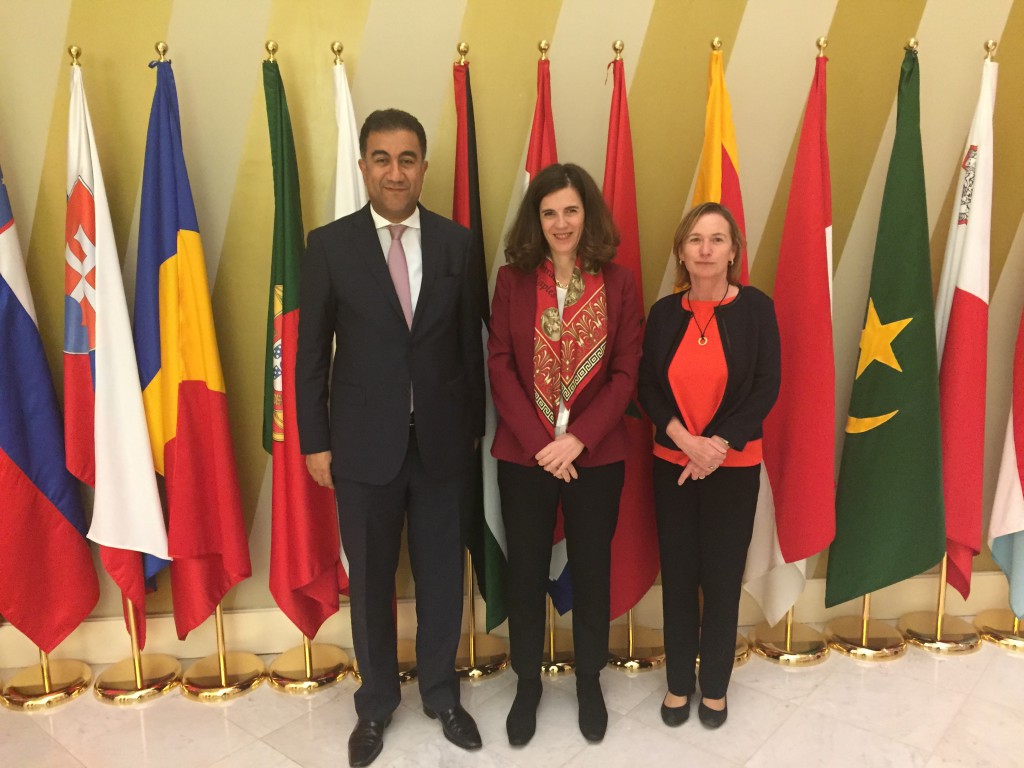 The discussions centred on ways to promote regional stability, human development and integration through Euro-Mediterranean cooperation in research and innovation. They addressed in particular major regional initiatives including the BLUEMED Initiative on Research and Innovation for Blue Jobs and Growth in the Mediterranean Area and the PRIMA (Partnership in Research and Innovation in the Mediterranean Area) Initiative on sustainable food systems and water resources.
The discussions also covered preparations for the upcoming Ministerial Conference on Strengthening Euro-Mediterranean Cooperation through Research and Innovation to be held under the auspices of the Maltese Presidency of the Council of the European Union on 3-4 May 2017.