Private Sector Forum on Food Security in the Southern and Eastern Mediterranean region
Economic Development and Employment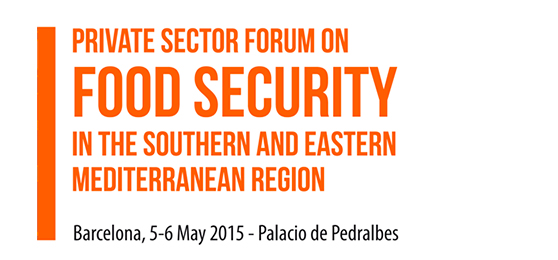 Enhancing food security in the Southern and Eastern rim of the Mediterranean requires leadership and engagement of all stakeholders.
FAO, EBRD and the UfM Secretariat are convening high-level policymakers, financing institutions and CEOs from leading agribusiness companies, to deepen relationships between the public and private sector and develop initiatives to increase agricultural investment in this region.
Co-chaired by UfM's Secretary General, Fathallah Sijilmassi, FAO's Assistant Director-General, Laurent Thomas, and EBRD's Vice-President, Philippe Le Houerou, the Forum will address challenging policy and investments dilemmas: from self-sufficiency to trade liberalization; from traditional value chains to innovative food quality paradigms.
The Forum on 5-6 May will explore:
best practices for advancing regional integration;
developing strategies for financing food import bills;
improving the efficiency of import supply chains through private sector engagement;
focussing on advantageous agricultural exports;
achieving more efficient use of resources in production processes; and
supporting local producers to create higher value products through quality.
The event will contribute to a sustainable regional approach for agriculture and food security, capitalizing on the experience of each of the countries in the region and maximizing opportunities for the public and private sectors alike.
More info