Meeting between the President of the Autonomous Region of Murcia and the Secretary General of the Union for the Mediterranean to strengthen cooperation in the region
Barcelona, 3 May 2016. The UfM Secretary General's visit reflects the will to strengthen cooperation between the Union of the Mediterranean and the Spanish Autonomous Regions in the Mediterranean zone that have historically been in close cooperation with the regions on the southern shore. UfM's initiatives and projects have an important local and regional dimension.
Sánchez and Sijilmassi discussed matters related to the Euro-Mediterranean agenda and UfM's activities, especially in the areas of trade relations, the environment, water, climate change, higher education and research and innovation. Sánchez received Sijilmassi in the Centre for Applied Soil Science and Biology of the Segura, part of the Spanish National Research Council (CEBAS-CSIC), a leading research institute located on the Espinardo Campus.
The President and Secretary General exchanged views on the challenges facing the region, such as the refugee crisis and terrorism, and on the impact of the UfM's projects and initiatives in three key priorities: human development, stability and integration. So far, the UfM's 43 Member States have approved 41 projects, worth €5 billion, in priority areas such as youth employment, women's empowerment and sustainable development.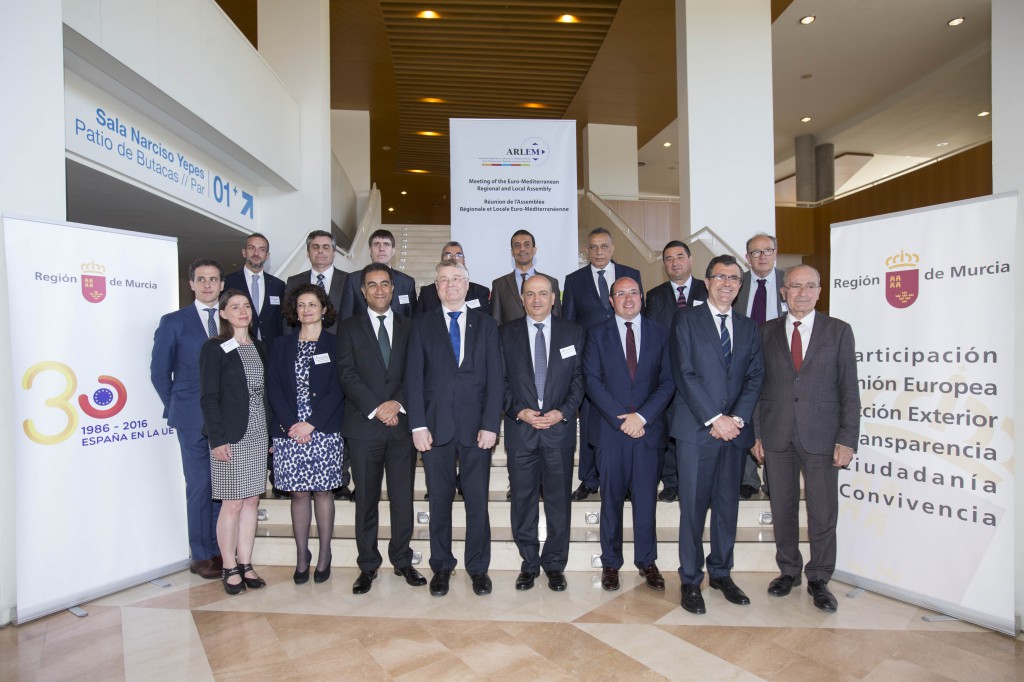 This afternoon Sánchez and Sijilmassi are participating in the 17th Euro-Mediterranean Regional and Local Assembly (ARLEM), hosted by CARM. The Secretary General will present the activities and projects promoted by the UfM Secretariat, highlighting the important role that UfM (and ARLEM in its territorial dimension) can play in applying the new European Neighbourhood Policy, as a main driver for socio-economic growth in the region.
Sijilmassi reiterated the UfM's will and support for promoting cooperation activities in the Euro-Mediterranean region alongside ARLEM in order to take advantage of the complementarities and synergies that exist between both institutions.
About the UfM
The Union for the Mediterranean (UfM) is an intergovernmental organisation bringing together 43 countries: 28 EU member states and 15 Southern and Eastern Mediterranean countries. It provides a platform for political dialogue, coordination, and regional cooperation.
The Secretariat of the Union for the Mediterranean, established in Barcelona in 2010, focuses on enhancing regional cooperation and integration through the implementation of regional cooperation projects and initiatives. The Secretariat has developed and accelerated the implementation of new regional projects that are key socio-economic and strategic drivers: more than 40 regional labelled projects worth over €5 billion in areas including inclusive growth, youth employability, women's empowerment, promotion of student mobility, integrated urban development and sustainable development. The Secretariat works in close collaboration with government agencies and an active network of Euro-Mediterranean partners to assist project promoters throughout the entire project cycle, from technical assistance to project implementation, as well as financial planning and fundraising.