Bouregreg Valley Development
Transport & Urban Development
Context and objectives
The Bouregreg Valley Development project seeks to create new residential neighbourhoods, professional areas, public amenities and spaces in Rabat-Salé-Témara, the 2nd biggest metropolitan area in Morocco. Furthermore, it is working to preserve cultivated land, create natural ecological spaces, carry out reforestation, and restore water courses that risk causing erosion and landslides.
The project takes an integrated approach to meeting the area's current and future needs, including the creation of facilities that will benefit the entire metropolitan area. It also improves road infrastructure and traffic flow between the cities of Rabat and Salé.
The UfM label delivered in March 2015 is in recognition of the exceptional nature of this project. It is in line with the mandate given to the UfM at the Ministerial Conference in Strasbourg in November 2011, which states that the UfM must foster sustainable urban development with an integrated social, economic and environmental approach that ensures territorial cohesion. The project aligns with this goal by providing large, protected spaces with plenty of public amenities for the local population, while also providing employment opportunities in a range of business sectors.
The Bouregreg Valley Development project also enables the city of Salé, which currently faces many challenges regarding urban exclusion, to be assessed and modernised.
The project is being carried out in conjunction with public authorities and local stakeholders. It is hoped that it will be an example for other urban conglomerations in the region to follow.
Location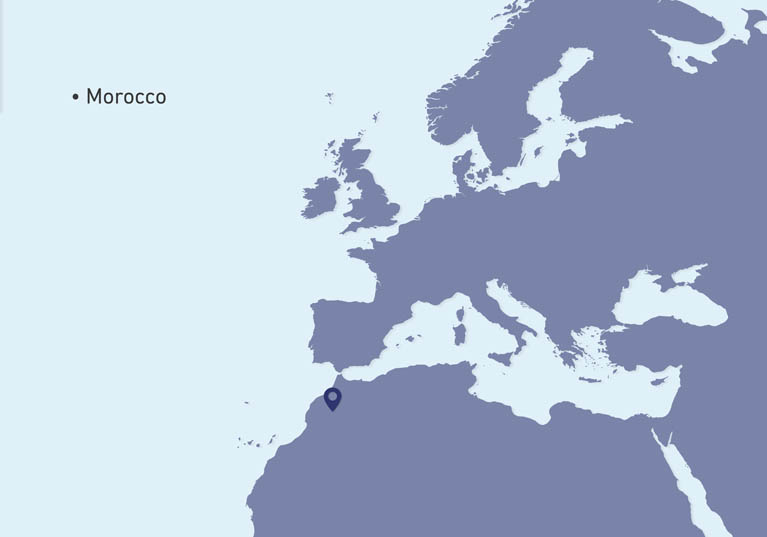 The 2 million inhabitants of the Rabat-Salé-Temara metropolitan area.
Key actions
Based on an integrated urban development model, the creation of the eco-city is based on two key actions:
The construction of mixed-use facilities (residential buildings, offices, retail spaces, public areas, a hospital, a university, etc.).
The restoration of the Chellah, a Marinid necropolis designated as a UNESCO world
heritage site, and the development of peri-urban agriculture.
Expected results
Connection of the cities of Rabat and Salé.

Protection of the environment in the valley.
Promotion of social and civic approaches.
Preservation and rehabilitation of heritage sites.
Improvement of the population's living conditions.