Euro-Mediterranean Development Center for Micro, Small and Medium-Sized Enterprises
Economic Development and Employment
Context and objectives
The objective of the Euro-Mediterranean Development Centre (EMDC) for Micro, Small and Medium-sized Enterprises (MSMEs) was to build networking infrastructure between Euro-Mediterranean entrepreneurs, institutions and investors. This in turn supported MSMEs along the critical stages of start-up, growth and internationalisation.
Conceived as a widespread network of business development support centres, the EMDC aimed to create employment opportunities, particularly among young people, through its support of MSMEs.
The national centres gave day-to-day support to local MSMEs and the financial sector, and were supported by a strategic hub based in Milan.
The EMDC provided internationalisation support services, which included business events (trade missions, exhibitions), as well as providing tailor-made assistance such as market research, preliminary diagnosis, business-strategy development support and partner research, as well as business to business (B2B) strategies.
This project worked in harmony with international institutions and networks involved in Euro-Med economic development support.
Location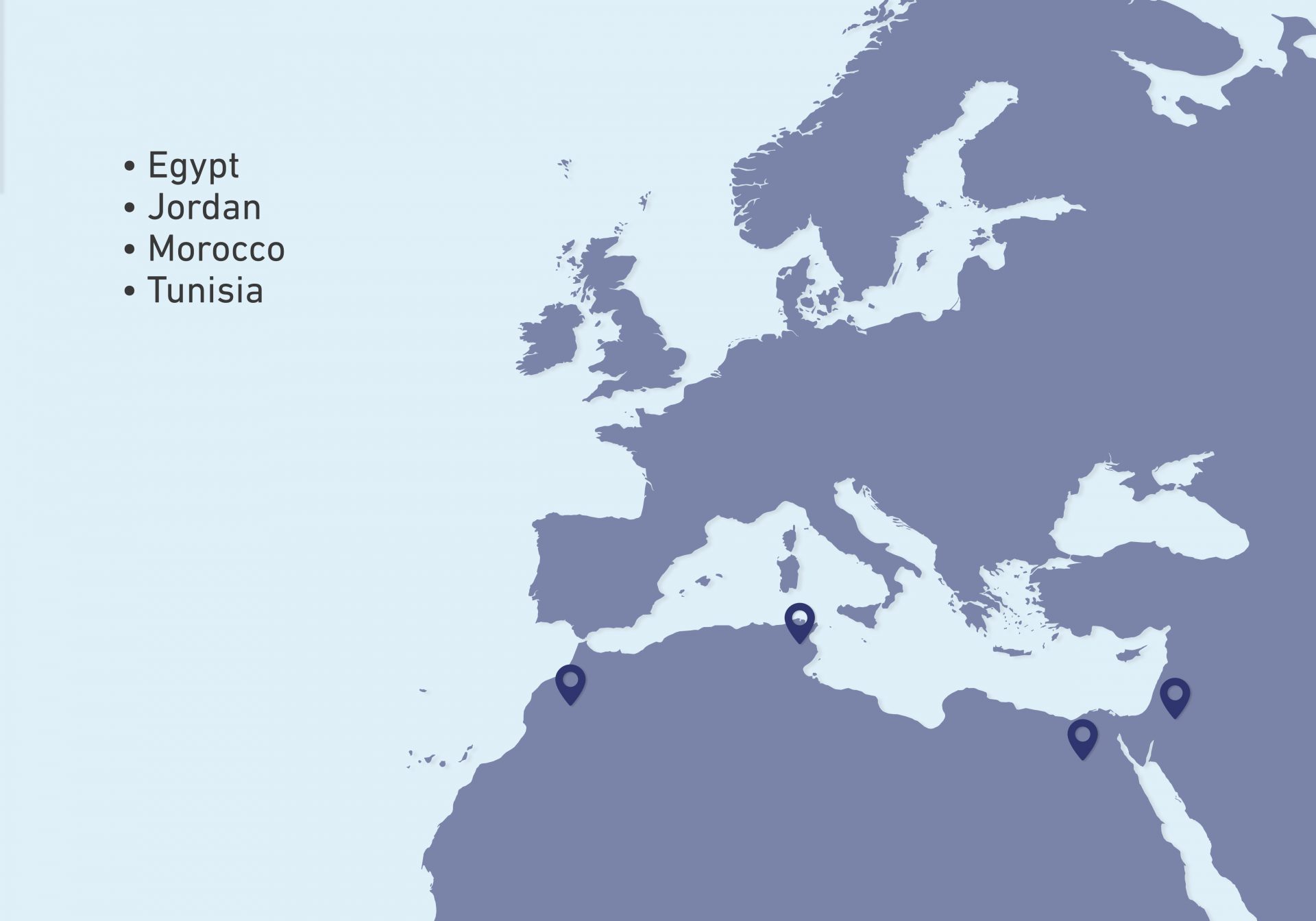 Financial contribution
€200,000/year – The Italian Banking System
€500,000/year – PROMOS and Partners as in-kind contributions
Micro, small and medium-sized enterprises from the South and East Mediterranean.
Public and private agencies are also expected to greatly benefit from this project, thanks to the capacity building programmes.
Key actions
Opening of Euro-Mediterranean Development Centres in the four countries.
Selection of target sectors per country and evaluation of target company profiles for promotional and matching activities and definition of their service package.
Organisation of missions for the selected companies to conduct training sessions, visits and meetings with professional associations and companies from the EU.
Development of an online Business Information System that gives access to information and reports to the entire EMDC network.
Results
The creation of a widespread, non-profit network of Euro-Mediterranean public and private agencies and institutions supporting MSMEs in the region by providing reliable business advisory services.
By supporting the progress and development of MSMEs, the project indirectly contributes towards job creation, human capital development and socio-economic growth in the region.