Multi-Site Urban Regeneration Project in Jericho
Transport & Urban Development
Context and objectives
The Multi-Site Urban Regeneration Project in Jericho improved living conditions for 50,000 inhabitants of the city and the Jericho Governorate by reorganising and upgrading public facilities and extending the city's green spaces. The revitalisation of these areas has benefitted commercial activities and local economic development. Furthermore, the project played a key role in improving food chain security.
The project was selected by the Urban Projects Finance Initiative (UPFI), which aims to develop sustainable and innovative urban projects in the Euro-Mediterranean region. The Regeneration Project responded to the urban development challenges facing the city of Jericho. It also addressed the environmental and social needs of the population of one of the oldest cities in the world.
As well as upgrading the city centre, the project constructed a new municipal slaughterhouse that meets the highest health and safety standards, on a plot of land far from the residential area. The project also provided for the expansion of the municipal park and the construction of new leisure facilities.
Overall, the project made Jericho more attractive for locals as well as visitors. It is estimated that more than 22,600 inhabitants, 10,000 students, 15,000 holiday home-owners, and local tourists benefitted from revitalised neighbourhoods, stimulated commercial activities and a better urban environment.
The project reflects the UfM's interest in promoting urban development that benefits local populations, adopting an integrated approach that addresses the environmental and social needs of the population.
Location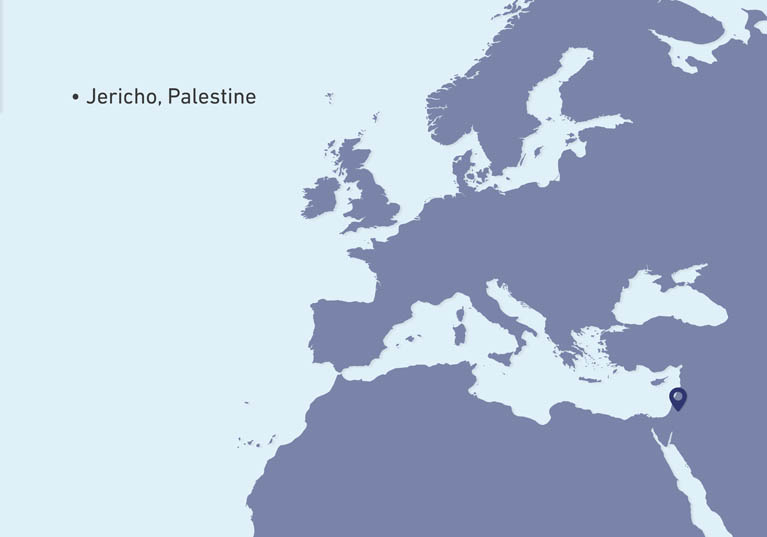 Promoter
The Municipality of Jericho was the authority responsible for implementing the project, its financing and the management of the newly developed public facilities. The Municipal Council is administrated by 14 members appointed by the Palestinian National Authority, in addition to its permanent employees. All the facilities (slaughterhouse, vehicle workshop and other leisure facilities) are public facilities owned by the Municipality of Jericho, and they are built on public land. The Municipal Development and Lending Fund (MDLF) provides technical assistance to local authorities, and channels external financing to the Municipality of Jericho.
Jericho's 22,600+ inhabitants
An estimated 10,000 students
15,000 people who own holiday homes in Jericho
Local tourists
Key actions
Construction of a new slaughterhouse outside the city, meeting international health and environmental standards.
Moving the municipal garage to the location of the old slaughterhouse.
The space left empty by the municipal garage allowed for the expansion of the municipal park, offering new green spaces to all.
Results
Neighbourhoods were revitalised and commercial activities stimulated.
Public facilities with a high urban nuisance factor (i.e. the slaughterhouse) were modernised and moved to less residential zones.