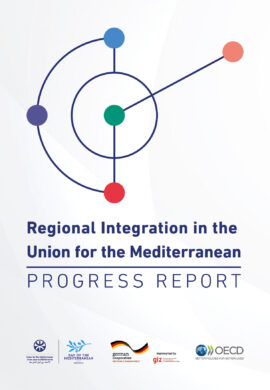 Regional Integration – Infographics
The Mediterranean has long been a hub of trade, cultural exchange, scientific exploration and leaps forward in human development. In modern times, many of these existing networks and connections have been codified and deepened into formal processes of regional integration – an important means of driving forward shared prosperity.
The current pandemic crisis has forced us to change many existing ways of operating, and this gives Euro-Mediterranean countries a historic opportunity to advance development in the region and to reach previously unfulfilled potential in building sustainable and inclusive societies. Regional integration can enable countries to overcome the global economic crisis by creating dynamic economic relations and ties of solidarity.
June 2021
…Other publications you may like