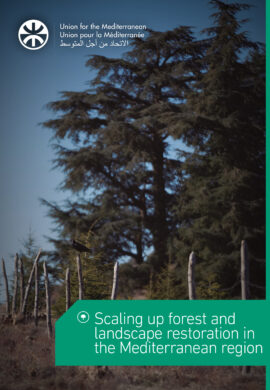 Scaling up forest and landscape restoration in the Mediterranean region
The Mediterranean region holds over 80 million hectares of degraded land. More than 400,000 hectares of forests are burned each year, and at least 16 animal and plant species in Mediterranean forests are at risk of extinction, due to environmental threats such as climate change.
Forests play a key role in providing and protecting ecosystem services and biodiversity. The maintenance of healthy forested landscapes is essential for reducing the impacts of climate change. Effective planning, implementation, and monitoring of large-scale programmes mainstreaming Forest and Landscape Restoration (FLR) and promoting joint mitigation and adaptation approaches are critical to achieving climate and restoration goals in the Mediterranean region.
March 2022
…Other publications you may like