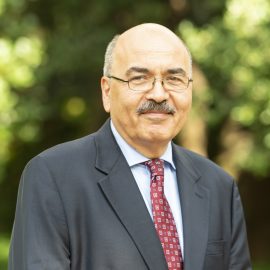 European Investment Bank Representative to the UfM
Bernard Ziller joined the UfM in October 2017 after 15 years as a Senior Economic Adviser at the EIB.
Full bio
Bernard Ziller has been the representative of the European Investment Bank at the UfM Secretariat since October 2017.  He is an economist with over 30 years of experience in the field of development.
Before joining the Secretariat, he was a senior economic adviser in the Institutional Strategy Department of the EIB, an institution which he joined in 1991. He also worked at the World Bank and at the International Monetary Fund, having started his career as "administrateur de l'INSEE" in the French Ministry of Finance.
A French citizen, Mr. Ziller graduated from Sciences Po (1976) as well as from the Ecole Nationale de la Statistique et de l'Administration Economique (1981).  He was trained in economics and mathematics and earned master's degrees in both fields from the University of Paris (in 1978 and 1979).