UfM Energy University by Schneider Electric
Free online courses for engineers and professionals in the energy sector.
Develops expertise in energy efficiency and renewable energy.
Offers opportunities for increased networking among regional experts.
Location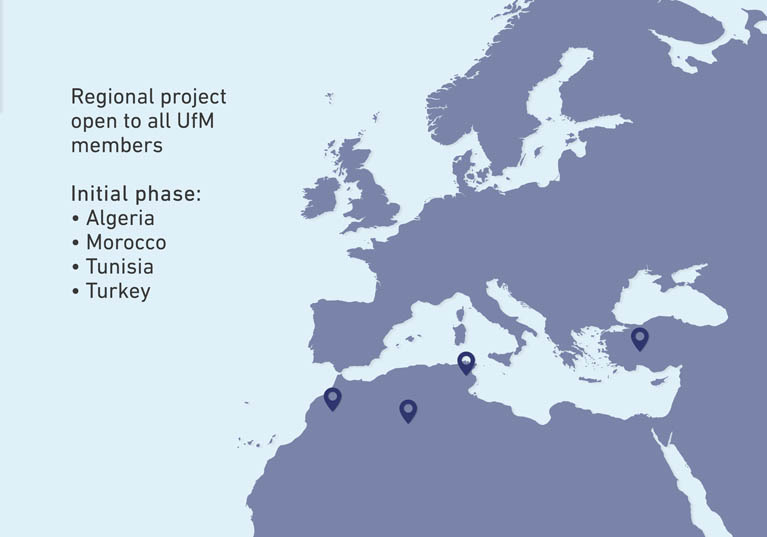 Financial contribution
The project is 100% funded by the promoter, Schneider Electric.
The project provides tailored courses to benefit professionals working in renewable energy and energy efficiency in the region, such as:
Engineers
Professionals in the energy sector
Energy efficiency experts
Other energy experts from the UfM region
Key actions
The four countries in the initial phase have started implementing three main activities that other countries in the region can join at any point:
Development of the Energy University Training Modules and their adaptation to the regional priorities set by the countries.
Endorsement of courses for UfM Energy University Certificates.
Awareness raising about the UfM Energy University among public and private organisations, as well as renewable energy and energy efficiency stakeholders.
Expected results
Build a model of free lifelong learning programmes for energy professionals in UfM member states.
Improve and develop the knowledge and expertise of energy professionals in the region.
Offer more than 200 online training modules for energy professionals.
Offer a platform of global networking, connected via the Energy University Global Alumni networks.
Reach 300 students per year for the first three years, and 200 per year after that.