Urban Projects Finance Initiative (UPFI-ERI)
Transport & Urban Development
Context and objectives
The Urban Projects Finance Initiative – Economic Resilience Initiative (UPFI-ERI) seeks to identify and encourage innovative urban projects. It offers a grant to project promoters to help them run the project, with opportunities for subsequent access to funding. The initiative aims to accelerate the implementation of these urban projects and render them bankable to the standards of the European Investment Bank (EIB) and other European Financial Institutions.
The Southern Mediterranean countries and Western Balkans face growing challenges that require creative responses. Conflicts, disasters and climate change are increasing the pressure on countries to improve resources and infrastructure for economic resilience. The demand for sustainable and integrated urban development has never been higher. Resilient infrastructure, improved living standards and the inclusion of migrants and refugees are crucial for facing current and future challenges.
To boost economic resilience, infrastructure must be upgraded and the private sector must develop and create more jobs. More investment is needed for vital economic and social infrastructure and to create opportunities.
Recognising the magnitude of the new challenges, the European Investment Bank (EIB) created the Economic Resilience Initiative (ERI) in 2017. The UPFI-ERI is therefore part of the Economic Resilience Initiative, and comes from the Urban Projects Finance Initiative (UPFI). Launched in 2014, this first edition of the UPFI was endorsed by the UfM, and includes projects such as the Multi-Site Regeneration Project in Jericho, Bouregreg Valley Development Plan, Sfax Taparura Project and Imbaba Urban Upgrading Project.
Location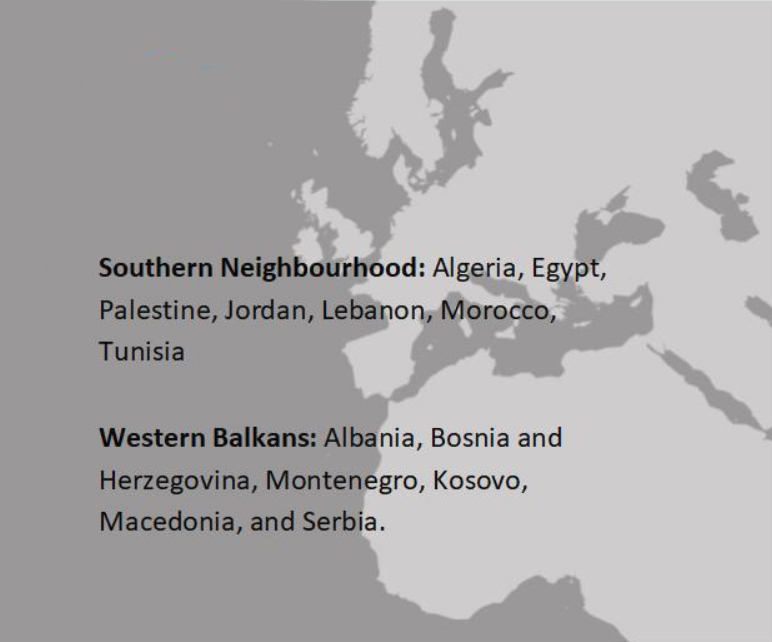 Key figures
Implementation start date:
Initial budget to support the preparation of urban projects
Public authorities in the targeted countries
Public and private promoters
General population in the urban areas where projects are implemented
Key actions
Identification of projects based on urban development criteria (level of integrated approach; economic, social and environmental impact; degree of innovation; potential for replicability)
Preparation of the identified projects, through feasibility studies and capacity building for project promoters.
Financing and monitoring of projects by international financial institutions, notably EIB and AFD.
Expected results
Tangible, bankable urban projects financed by the EC, EIB, AFD and other international financial institutions.
Match the strategic objectives of EC, EIB (the External Lending Mandate, Urban Lending Review, ERI) and AFD (Cadre d'intervention stratégique Ville durable), as well as those of the EU Urban Agenda and UfM Urban Agenda
Benefit the urban population of target countries and help the countries achieve the UN Sustainable Development Goals.