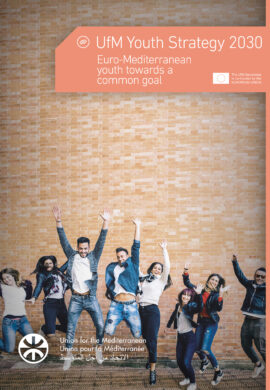 UfM Youth Strategy 2030 – Euro-Mediterranean youth towards a common goal
The Euro-Mediterranean region has one of the youngest populations in the world, with one in every three people being younger than 25 years old, and with this number reaching almost half of the population for the Southern and Eastern Mediterranean countries.
Moreover, youth are among the most vulnerable groups in the face of the pressing challenges our Mare Nostrum has been facing in the last decades, mainly the issues of unemployment and gender equality, which have been exacerbated with the Covid-19 pandemic, but also migration, radicalization and violent extremism. Climate change and sustainable development represent also major challenges for the new generations, as the future of the region is at stake.
Nevertheless, the daily achievements of millions of Mediterranean young people continue to be remarkable. They represent, in the South and in the North, one of the best assets of the region, and its greatest potential to address the root causes of the challenges we are facing.
February 2022
…Other publications you may like