UfM Secretariat strengthens operational institutional relations with ILO and UNCTAD
Geneva, 21 January 2013. On 21 January in Geneva, the UfM Secretariat and the International Labour Organization (ILO) signed a cooperation agreement aimed at strengthening operational relations between the two organisations in areas of common interest, notably as regards job creation, women's empowerment, youth and social dialogue. It was agreed to intensify the cooperation and hold regular consultations on issues and activities aimed at achieving their common objectives and ensuring the greatest possible coordination, as well as developing joint projects in the Mediterranean region.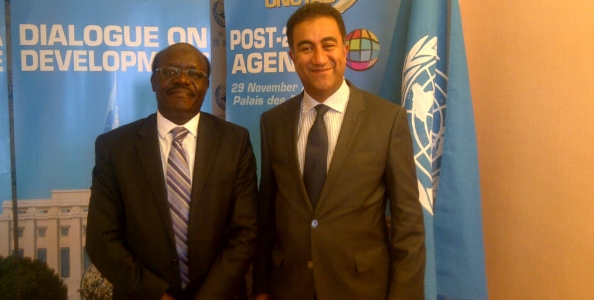 Talks were also held in Geneva between the Secretary Generals of the UfM and UNCTAD (the United Nations Conference on Trade and Development), focusing on the best ways to coordinate work in areas such as regional integration, trade facilitation and investment promotion. It was agreed to step up the already existing cooperation between the two organisations, to explore possible joint initiatives and to hold regular consultations.