Eastern Mediterranean International School (EMIS)
Higher Education & Research
Context and objectives
The Eastern Mediterranean International School (EMIS) is a new international boarding school located in Hakfar Hayarok, Israel, which welcomes around 200 students from countries all over the world, with significant representation from the Euro-Mediterranean region. EMIS combines high-quality education with intercultural exchanges and aims to foster an entrepreneurial spirit among students, and provide them with solid employability skills.
The school offers an innovative pre-university programme (11th-12th grades) preparing young people for the International Baccalaureate Diploma. The academic curriculum provides a particular focus on language proficiency – courses are taught in English, while Arabic and Hebrew are taught as second languages.
EMIS intends to provide an educational programme focused on intellectual stimulation and transversal skill development. Students are offered the opportunity to participate in the "entrepreneurship leadership" programme, where they can create or join an entrepreneurial project and attend a series of lectures and workshops on entrepreneurship.  On completing their studies, students are encouraged to take a gap year in order to develop additional soft skills, put their newly acquired knowledge to use, and/or participate in volunteer schemes in the region.
The UfM is partnering with EMIS to increase scholarships and promote the school among new audiences. The UfM also supports EMIS students in their organisation of the annual Youth-Organised Collaboration on Peace and Sustainability (YOCOPAS) conference.
The main goals of EMIS are:
Offer students an innovative two-year educational programme in preparation for the International Baccalaureate Diploma.
Contribute to the emergence of creative young talent in the region by offering professional training sessions.
Strengthen a sense of regional belonging by bringing external educators and representatives from civil society organisations.
Location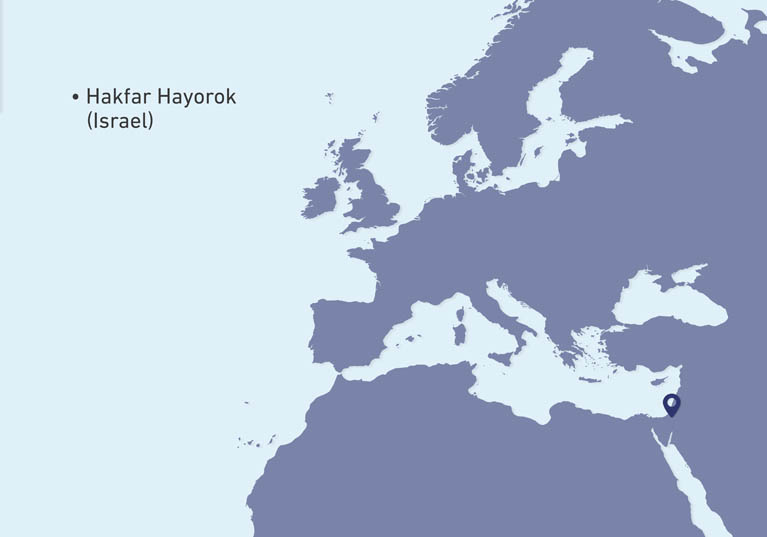 Promoter
The Eastern Mediterranean International School Foundation is a private foundation that was founded in 1991 under the name "United World College in Israel Foundation," which was changed later to EMIS. The EMIS management team benefits from the support of a dedicated group of international and local business leaders, educators and United World Colleges graduates who want to make a difference in the Eastern Mediterranean. EMIS was labelled by the UfM in June 2016.
600 students from Israel, UfM countries and the rest of the world.
800 teachers interested in new pedagogical approaches.
2000 young people and educators through participation in EMIS activities.
Key actions
The cooperation between EMIS international boarding school and the UfM seeks to:
Develop partnerships for the identification of suitable candidates/students and manage the application and selection process.
Raise funds in view of awarding a number of EMIS students partial or full need-based scholarships.
Deliver an innovative 2-year academic programme.
Develop a specific "entrepreneurship leadership" programme, a "gap year" programme and a training centre for trainers.
Results
Improved knowledge, skills & competencies for 600 youths.
Upgraded quality of teaching for 800 teachers and educators.
Increased opportunities for intercultural exchange among young people.
Contribute to boosting the employability of young people and reducing youth unemployment in the Mediterranean region.