UfM Labour and Employment Ministerial Meeting
Economic Development and Employment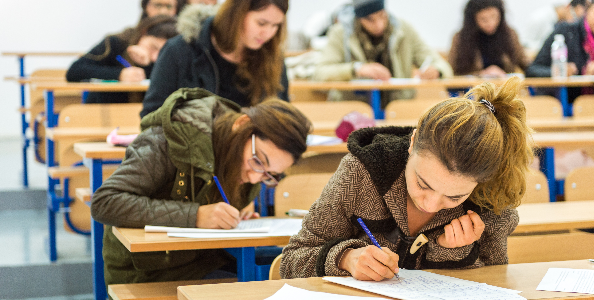 Jordan, 26 – 27 September 2016.

The Ministerial Conference follows-up on the decisions made by Ministers at  the 2008 and 2010 conferences, in Marrakesh and Brussels respectively, and the ongoing work carried out by the High Level Working Group on Employment and Labour. Finally, new measures and tools would be agreed by the Ministers at the conference to improve youth employment, vocational education and training, promote employment services for young people, and support the good functioning of social dialogue in the region.
For further information please contact the Business Development Division: business@ufmsecretariat.org
                                        _________________________________________
On this occasion UfM would like to share the profiles of young people of different nationalities who exemplify the efforts towards youth employability and inclusive growth though actions and projects which count with the support of the UfM.
Enclosed you will find highlights of their profiles – if you are interested in their story we would be glad to provide you with additional materials or interviews.
Young people are powerful agents of change and progress when they are educated and empowered to participate in decision-making. UfM Member states have been working towards this goal: to directly address the challenges of youth employability and inclusive growth. Projects relating to youth employability are labelled under the UfM Med4Jobs Initiative, a project-based and cross-sector initiative that can be defined as a "projects programme and employment platform".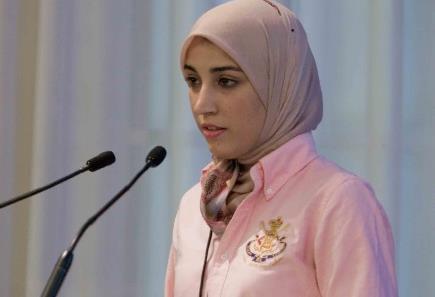 Soukeina  El Bouj is a young Moroccan beneficiary of the Med4Jobs Initiative and "Young Women as Job creators" programme.  She is developing her project after having had the opportunity to undertake an entrepreneurship training programme, which included an internship at the European Investment Bank (EIB). "I am currently a young entrepreneur in my country. I've just set up my own company with the aim of building a private school to provide pre-school, primary, junior and secondary education in a rural area of Morocco".
Soukeina aims to help women believe in themselves and their potential .The development of her school will help women in the region to find employment and encourage them to work.
To learn more about Soukeina: Video
To read further about her interview: Soukeina El Bouj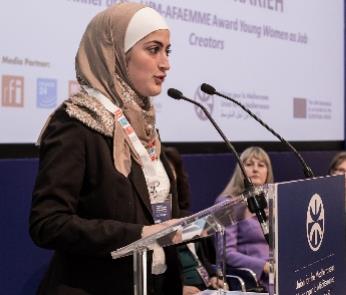 Luma Sukarieh, a 22 year-old Jordanian, participant of Women Entrepreneurship Days who felt the need to fill a gap that so many young entrepreneurs encounter. They are driven to generate creative solution but lack experience expertise or tools to make these ideas a reality. Luma's project on saving energy by recycling shows her capacity to innovate and create better opportunities to improve the life of others. "There are so many projects which can be done to develop our country, especially projects which can save energy since the cost of electricity is high, and the whole world is moving toward sustainability to save  our environment"
To learn more about this initiative: Women Entrepreneurship Days
To learn more about Luma's project: Video
To read further about her interview: Luma Sukarieh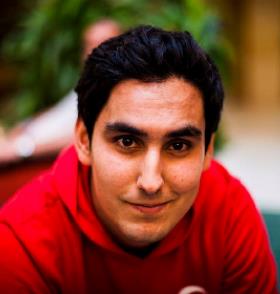 Mohamed Bouagina is a young Tunisian beneficiary of the Euro-Mediterranean Masters and phD programmes. This project aimed at training committed and highly-competent young professionals who will contribute towards the transformation of the Mediterranean region from their future positions in companies, government, research centres and non-profit organisations. Mohamed is enrolled in the Intercultural Business Communication master in EMUNI University (Slovenia). Once he finishes his studies he hopes to return to Tunisia to make use of his knowledge acquired and work in an international NGO in a development area and doing something valuable. "The region has a lot of potential, young generation and students are really eager to see the region at peace so we can develop even further"
To learn more about the programme: Euro-Mediterranean Masters and PhD programmes
To read further about his interview: Mohamed Bouagina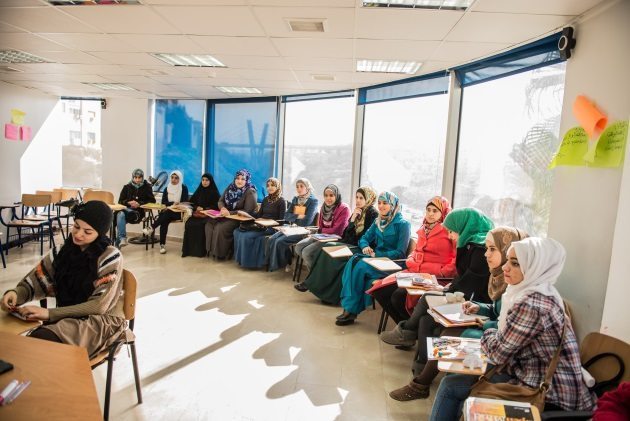 Fatima Alannan is a 23 year-old Lebanese participant of the Skills for Success project. Fatima joined this program as she strongly felt it was the youth's responsibility to take action and raise their voices high in order to call for action on global issues locally and regionally. Fatima is majoring in Environmental Sciences, and once she finishes her studies she hopes to use the knowledge acquired to bringawareness to her community of the  environmental issues and the consequences of such a hazardous issue as global warming. "Lebanese women have the capabilities to be engaged and to have a voice, to be effective agents in dealing with regional and global issues, to participate in decision-making, and to reinforce their role as educated leaders."
To learn more about the project: Skillls for Success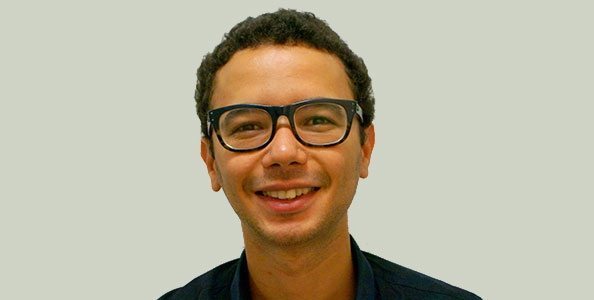 Youssef Barghane is a young Moroccan participant of the HOMERe project, carried out jointly in France and Morocco. As an engineer, Youssef understands the added value of learning to work together with colleagues of different backgrounds, cultures, languages, and based in different locations. Youssef is implementing the skills, methods and know-how learned in France in this program in order to make his country grow "The idea is to transfer the skills and experience acquired in developed countries to developing countries like Morocco.
To learn more about the project: HOMERe
To read further about his interview: Youssef Barghane